Stonehenge School
Headteacher's welcome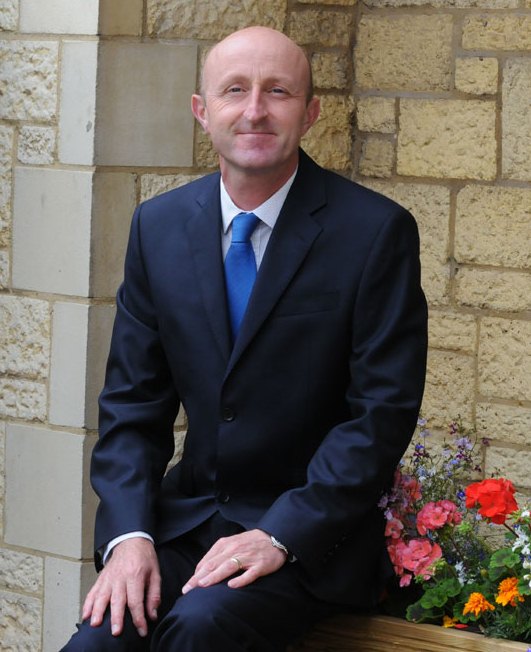 Welcome to The Stonehenge School, and thank you for visiting our website.
The school is a mixed comprehensive school, reflecting the world as it really is. Located near to the centre of historic Amesbury, and just 2 miles from the Stonehenge World Heritage Site the school is situated in 11 acres of green, open space surrounded by trees. It is a calm and welcoming environment where the sense of community is exceptionally strong and students feel safe.
The school has a history dating back more than half a century, and in all that time the best examination results ever achieved by the school were in 2015. The excellent results this year surpassed the previous record, set in 2013. Early in 2014 we received another successful Ofsted inspection – for the fourth time in a row Ofsted judged us a Good school. We have been a specialist Mathematics and Computing school for several years and this has enabled us to make substantial investment in a modern ICT network, which both teachers and students use extensively as they explore increasingly creative and imaginative ways of learning.
The school has advanced and embraced the opportunities offered by new technologies, but in other ways we believe in a quite traditional approach to education. Our uniform is formal – yet practical – and we have high expectations of good behaviour and appropriate manners. Visitors frequently comment on the courtesy shown to them by our children and of their obvious pride in their school.
We serve the community of Amesbury and many of the surrounding villages, and about one quarter of our children come from families in the armed forces on Salisbury Plain. Mid-year admissions are very common owing to the deployment of nearby service families, and the influx of additional residents into the new and expanding Archers Gate and Kings Gate housing developments. Prospective parents and children who are looking for a secondary school are therefore made very welcome, and tours and informal visits can be arranged at any time during the year and on all days of the week.
Do have a browse through our website. I hope you are interested by what you find.
Nigel Roper B.Sc. (Hons), PGCE, NPQH.
Head Teacher.